OUR ACCOLADES

topDENTISTS, the Salt Lake Tribune and Deseret News named us a top dental practice in Utah.

Crown Council awarded Hammond "Dental Team of the Decade" and "Dental Team of the Year".

The Daily Herald awarded Hammond "Best Dentist in Utah County".
At Hammond Aesthetic & General Dentistry in Provo, Utah, we love helping our patients feel great about their smiles. Some willingly express to us the joy they feel after receiving a cosmetic dentistry procedure. Below we give you some of their actual words. To join them in having a smile you are proud of, call our Utah County cosmetic dentistry office today or fill out the form at the right of this page.
---
Video Testimonials

---

I was causing sleepless nights for my poor wife because of my heavy snoring. I had a cpack machine but I hated the isolation of the mask. I heard the ads on the radio about an oral appliance that might help. I call Dr Hammond to see if he provided those type of appliances. He does and I'm so glad I took advantage of it. The oral appliance works great! No snoring and I can still talk to my happy wife at night. Thank you Dr Hammond your the best!!!!!
| -Bob S. | March 29, 2017

Dr Hammonds office was amazing!! I was very impressed with how friendly they were. They truly cared about my insecurities. I had white spots on my teeth, and they were able to completey hide them with bonding. They look amazing and I would highly recommend them.
| -Maggie A. | March 29, 2017

Awesome every time I come it's quick and easy
| -WW Gaming. | March 29, 2017

My family and I have been to several dentists over the past 30 years and we have ended up back with Hammond Dentistry where we began and we couldn't be more pleased. Chris and his staff are very professional and prompt. No ridiculous wait times. They give you a warm welcome, take great care of you and you're on your way. We couldn't be more pleased to be seeing Dr. Chris Hammond and his wonderful staff again. Kudos to Paula and Kelley and all the sweet staff for making visits such a great experience!
| -Darrel N. | March 29, 2017

---
---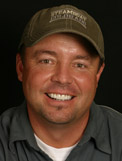 "Hammond Aesthetic & General Dentistry is by far the best dental office I've ever been to! Each time I come they greet me by name and I never have to wait long for my appointment. I feel like I matter to them! My wife loves the "Zen Room" where she can wait and use the massage chair (and relax in private watching TV) while my daughter is having dental work done. Over all a GREAT experience! I would recommend them to anyone."
-Mickay R.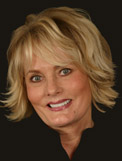 "The office is unbelievably clean. The staff is extremely professional. I don't know how they do it but every time I come I feel like an honored guest and friend. I had major dental work done 10 years ago and today it still looks and feels brand new. I get compliments every day on how beautiful my smile is…not my dental work….but my SMILE! I love that! Thanks, Dr. Hammond!"
-Karalyn H.