Chris A. Hammond, DMD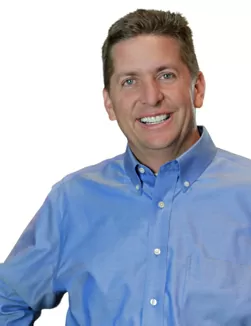 A practicing dentist in Provo, Utah, since 1996, cosmetic dentist Dr. Chris Hammond is well known for his talents in both general and cosmetic dentistry. In 1998 the Crown Council (a national group of leading-edge dentists) awarded him America's "Young Dentist of the Year." His practice has been named Utah County's "Best of the Best" dental practice by the Daily Herald for providing quality dental care in a unique, people-oriented environment. He has recently been nominated by his peers and Woodward/White (an independent research firm) as one of "The Best Dentists in America."
Award-Winning Utah County Cosmetic Dentist and Sedation Dentist
The award-winning Dr. Chris Hammond was recently interviewed by Randy Alvarez on The Wellness Hour. In the video below, he talks about his cosmetic dental practice in Provo, Utah, shows photos of cases where porcelain veneers changed lives, discusses the artistry of a cosmetic dentist, and explains the benefits of having a sedation dentist in the practice. The video below is the entire half-hour show. Relevant clips from the interview can be found throughout the website.
Provo cosmetic dentist Dr. Chris Hammond explains his decision to become a dentist.
Educational Background
Dr. Chris Hammond is a graduate of Brigham Young University and the Oregon Health Sciences University School of Dentistry, where he graduated with the highest honors while receiving a doctorate of medical dentistry. He has lectured on both the local and national levels including the Yankee Dental Congress in Boston Massachusetts. Dr. Hammond has been a featured author in Dental Practice and Finance, and his practice has been highlighted in many of the leading dental publications including Dental Economics, Dentistry Today, The Dental Success Newsletter, Dental Practice Report, and The Independent Dentist. He also is a graduate of the Pacific Aesthetic Continuum, one of the world's most prestigious cosmetic dental education programs, and has served as a Clinical Research Associates evaluator of new dental products since 1996. In 2003, cosmetic dentist Dr. Hammond became a clinical instructor with the well-known Hornbrook Group, a group of leading-edge cosmetic dentists who travel the country teaching cosmetic dentistry to other dentists.
---
"If I could leave a 10 star review I would. Dr. Hammond is amazing at what he does. From the very beginning of the process I felt comfortable with the process, his attention to detail was impecable and his staff was fantastic. We designed my smile together, I wore temporaries for 2 weeks and had 0 pain, then we put the final veneers on. He personally texted me to check in and make sure I was doing okay and liked every detail of my smile the whole way through. Everyone is friendly and welcoming at his office, appts were easy to schedule and I had 0 discomfort or worry about what the end results would be. My smile turned out perfect, it's exactly how I wanted and looks so natural that it's still me. This guy is the best in the business, don't go anywhere else!"
---
"Dr. Hammond and his staff are the best! When I started coming to his office a few years ago, I had a lot issues with my teeth that needed to be addressed. I had multiple crowns and fillings done by other dentists that had broken and had to be replaced. Dr. Hammond is so particular about his work, my new crowns look and feel like my natural teeth. My hygienist, Julie, makes me look forward to my cleanings because she's so fun to chat with. I drive to Provo from Saratoga Springs to have my dental work done here because they really are the best."
---
"I have never in my life experienced such a high level of office staff and the Dr. Hammond's execution in any sort of medical office. The staff is so welcoming and extremely accommodating I traveled 3-4 hours each way for my appointments and it was absolutely worth it. 10/10 would recommend and beyond that his results are the best in the business. The veneers turned out amazing."
---
"My teeth were in a horrible state--half had fallen out or been removed, crowns and fillings in what was left and gum disease. They never made me feel badly about any of it! They literally showed me the damaging bacteria that were destroying my teeth and gums and taught me how to clean it all up. And yes, they made me feel like an old friend, but more importantly in a dentist and his staff--THEY'RE PERFECTIONISTS!! Even if it's just a cleaning, that's the kind of person I want working on my teeth."
---
"I researched cosmetic dentists for 4 YEARS while working up the courage to fix my teeth. I had consults with 3 of the best in the industry, one being Dr Hammond. After finding him I was so thankful I waited and did my research. Flying out of state to get to him is worth it 100% What sets him apart is his work. No one does more natural looking, beautiful teeth consistently. Every case he does he pours his heart into and tweaks it to perfection. It's a true art form and you know this just by seeing his before and afters. I also love that gum and tooth health are a top priority to them. On top of that Dr. Hammond's office felt like home, everyone there is immediately on your team and puts all your worries at ease. They even give you a cozy blanket to use and chapstick so your lips don't get hurt during procedures. I love all them all!"
---
"All my life I have had one tooth that was smaller than the rest. Although most people didn't notice, it bothered me. I would only take a picture if I was turned to my right side. I was afraid of getting it fixed in fear that it would look like a "fake" tooth and not match the rest of my teeth. Dr. Hammond recommended getting a veneer on this tooth. After a few painless appointments, I now have a smile that I love. It it exactly what I wanted and matches the rest of my teeth perfectly. I would never go anywhere else. Their office is unbelievable and they were always ready for me when I walked in the door. I have never been anywhere that even compares to the service they provide. If I could give 10 stars, I would!"
---
"I can not recommend Dr. Hammond enough! Veneers is an investment so I knew I had to pick the right dentist. I did a lot of research and found him through Instagram and completed a virtual smile design consultation. His work was so impressive and natural and once I met him and his staff I knew I was in good hands. The process is three appointments and I was an out of state patient and flew all the way to see him, he's that good! Tracy was very informative through out my consultation and put me at ease and is so sweet. She has worked with Dr. Hammond for a long time so you know he's a admirable dentist. Demri assisted Dr. Hammond through the veneer process and she's such a bright light and reassured me with any questions I had and made me feel comfortable through the entire process. If you are looking to get veneers done with Dr. Hammond you will not regret it!"
---
"Thank you to Dr. Hammond and his incredible office team. We had in-laws in from out of town and had a dental emergency and they got us right in and took care of us. They suggested some great dentists back at their home for follow ups and even offered help finding other dentists if needed along the road trip back to the east coast. Thanks again Dr Hammond and team!"
---
I found Dr Hammond through Google reviews and I couldn't be happier! All those five star reviews are spot on. Due to poor enamel and poor dental health, I was in need of full mouth restoration. After many, many years of tooth loss, what felt like hundreds of root canals I was at the end of my rope. Dr Hammond and his staff, make you feel like family. My experience was incredible. I have recommended him to family and friends with full confidence. I recommend Dr Hammond to you too! I am thrilled with my beautiful teeth. If you are looking for your new smile, Hammond Aesthetic & General Dentistry if for you.
---
"Ok, being able to write this review is actually really emotional for me. I had my final veneers put on last week. I had braces growing up and thus had straight teeth. But…my teeth were really small for my jaw, and I also had a very gummy smile. This made me self-conscious of my smile, but I didn't know there was anything I could do about it. I had a consult with Dr. Hammond and we initially tried laser gum tissue contouring. Helped a little, but I still wasn't super happy. He recommended 10 porcelain veneers. I was apprehensive but took the plunge. I literally can't even convey how amazing they look. When I catch my smile in a mirror, I almost can't believe it. Makes me emotional. My smile is incredible, and their office was seriously THE BEST to work with. If you are on the fence about fixing your smile, PLEASE just schedule a consult. Dr. Hammond changed my life. Thank you thank you thank you!!!"
---
"I've had lots of dental work, at lots of dentists, over many years. There's only two dentists in the US that I will go to anymore for any dental services and Dr Hammond is one of those. In the last few years I've had an implant break that needed to be repaired, had crowns replaced, and consistent teeth cleaning.

Dr Hammond has done all of that work, and is an exceptionally skilled dentist. He and his staff just want to do what's right, to make your teeth last for the long term. The staff are great, know what they're doing, and make you feel very comfortable. Go there and your well-being will be looked after better than anybody else."
---
---
Memberships & Affiliations
Dr. Hammond is a member of the American Academy of Cosmetic Dentistry, American Dental Association, Academy of General Dentistry, California Dental Association, Chicago Dental Society, Utah Dental Association, and the Crown Council, where he is a lifetime qualified member.
Giving Back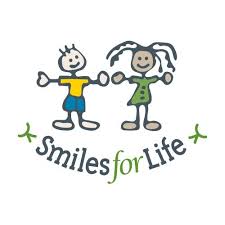 In addition to maintaining a successful practice and numerous professional memberships, Dr. Hammond is a founding member and annual volunteer of the Smiles for Life Foundation. The Smiles for Life Foundation is the children's charity organization of The Crown Council. Each year over a four-month period, Crown Council dentists participating in the Smiles for Life campaign offer teeth whitening at less than their normal fee and donate 100% of the cost to children's charities across the United States and Canada. Since 1998 the Smiles for Life Foundation has raised more than $25 million for kids. Dr. Hammond also has participated in numerous humanitarian dental missions to Micronesia, Peru, and Mexico.
A lifelong resident of Utah, Dr. Hammond is married to his wife, Alison, and has two sons, Austin and Zachary.