Dr. Chris A. Hammond, DMD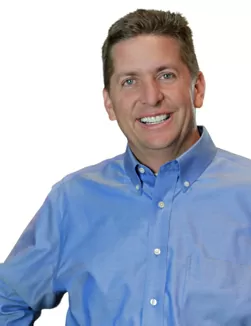 A practicing dentist in Provo, Utah, since 1996, cosmetic dentist Dr. Chris Hammond is well known for his talents in both general and cosmetic dentistry. In 1998 the Crown Council (a national group of leading-edge dentists) awarded him America's "Young Dentist of the Year." His practice has been named Utah County's "Best of the Best" dental practice by the Daily Herald for providing quality dental care in a unique, people-oriented environment. He has recently been nominated by his peers and Woodward/White (an independent research firm) as one of "The Best Dentists in America."
Award-Winning Utah County Cosmetic Dentist and Sedation Dentist
The award-winning Dr. Chris Hammond was recently interviewed by Randy Alvarez on The Wellness Hour. In the video below, he talks about his cosmetic dental practice in Provo, Utah, shows photos of cases where porcelain veneers changed lives, discusses the artistry of a cosmetic dentist, and explains the benefits of having a sedation dentist in the practice. The video below is the entire half-hour show. Relevant clips from the interview can be found throughout the website.
Provo cosmetic dentist Dr. Chris Hammond explains his decision to become a dentist.
Educational Background
Dr. Chris Hammond is a graduate of Brigham Young University and the Oregon Health Sciences University School of Dentistry, where he graduated with the highest honors while receiving a doctorate of medical dentistry. He has lectured on both the local and national levels including the Yankee Dental Congress in Boston Massachusetts. Dr. Hammond has been a featured author in Dental Practice and Finance, and his practice has been highlighted in many of the leading dental publications including Dental Economics, Dentistry Today, The Dental Success Newsletter, Dental Practice Report, and The Independent Dentist. He also is a graduate of the Pacific Aesthetic Continuum, one of the world's most prestigious cosmetic dental education programs, and has served as a Clinical Research Associates evaluator of new dental products since 1996. In 2003, cosmetic dentist Dr. Hammond became a clinical instructor with the well-known Hornbrook Group, a group of leading-edge cosmetic dentists who travel the country teaching cosmetic dentistry to other dentists.
Memberships & Affiliations
Dr. Hammond is a member of the American Academy of Cosmetic Dentistry, American Dental Association, Academy of General Dentistry, California Dental Association, Chicago Dental Society, Utah Dental Association, and the Crown Council, where he is a lifetime qualified member.
Giving Back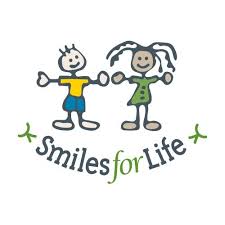 In addition to maintaining a successful practice and numerous professional memberships, Dr. Hammond is a founding member and annual volunteer of the Smiles for Life Foundation. The Smiles for Life Foundation is the children's charity organization of The Crown Council. Each year over a four-month period, Crown Council dentists participating in the Smiles for Life campaign offer teeth whitening at less than their normal fee and donate 100% of the cost to children's charities across the United States and Canada. Since 1998 the Smiles for Life Foundation has raised more than $25 million for kids. Dr. Hammond also has participated in numerous humanitarian dental missions to Micronesia, Peru, and Mexico.
A lifelong resident of Utah, Dr. Hammond is married to his wife, Alison, and has two sons, Austin and Zachary.