Get Clear Braces for Straight Teeth in Provo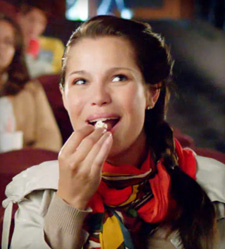 In the past, traditional braces were almost the only option for teens to receive the straight teeth that they and their parents desired. However, now there is another clear braces option called Invisalign® Teen, and we offer it right here in Provo!
Invisalign® Teen makes it so teenagers can get the straight teeth they desire using a convenient clear braces system. This straightening system has a number of advantages, including:
Appearance – Unlike traditional braces, Invisalign® Teen clear braces don't use metal wires or brackets to help get straight teeth. Instead, Invisalign® Teen uses a clear, smooth material that is practically invisible. This means that you can smile confidently and not worry about having a mouth full of brackets and wires, so you can continue to enjoy your social life!
Eating – Traditional braces can severely limit what kinds of food you can eat. You may have known someone with metal braces who cannot eat certain foods, which can be discouraging. Invisalign® Teen uses removable aligner trays to straighten your teeth. This means you can continue to eat the foods you love without having to worry about harming your teeth straightening system.
Hygiene – Because Invisalign® Teen is removable, it means that you can continue to take care of your teeth like you normally would. Traditional braces require a lot of care, and they can contribute to other hygiene problems. With Invisalign® Teen, care is as simple as removing your aligner trays and then taking care of your teeth like you normally should!
Hobbies – Traditional braces can really hinder your ability to be able to perform your best in some types of hobbies, such as playing a musical instrument or even playing sports. With Invisalign® Teen you don't have to worry about how it will affect your hobbies because Invisalign® Teen does not use metal brackets or wires that traditionally can cause problems with these hobbies!
Whether you are a teen looking to have straight teeth, or a concerned parent who wants the best for your teen's smile, Invisalign® Teen can be a wonderful option to help achieve a straighter, more beautiful smile.
Have any questions about Invisalign Teen? Please contact us in Provo today! You can call us at 801-374-0070, text us or send us an email using the form on this page. We provide Invisalign for patients all over Utah County, including Orem and Lehi.
Related Content