Utah County Dental Veneers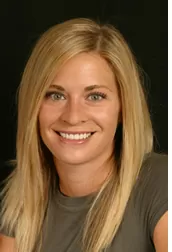 Those who value and take pride in their appearance have felt the difference a new smile has made in their lives. More than two-thirds of Americans believe an unattractive smile will hinder career advancement (U.S. News & World Report, Feb. 1999)!
Porcelain veneers are a cosmetic dentistry technology that is improving smiles and instilling self-confidence in patients. Through a proven specialized technique of veneering, called "smile design," Dr. Chris Hammond can restore teeth to 100% of their natural strength and beauty, in as few as two visits at his Utah County practice in Provo.
Using a scientific process used only by a small group of elite dentists in the country, Dr. Hammond will design a smile with dental veneers to match your individual features and personality. He will take numerous factors into consideration, creating a natural-looking, aesthetic smile. And Dr. Hammond will work very closely with you to make sure that you are ecstatic about the results. If you have any other questions about porcelain veneers, we have a dental veneer website devoted to giving you the information you need about them.
Benefits of Tooth Veneers
The social benefits of an attractive smile are well documented and researched. It's no secret that having a great smile will boost your self-confidence and positively impact your social and work life. We provide Utah County with top quality (and surprisingly affordable!) dental veneer solutions to help our patients have the highest quality of life possible.
Some of the benefits of dental veneers are:
Fast – Porcelain veneers are popular for many reasons. Not the least of which is the amount of time (or lack thereof) the dental veneers take to be applied. Instead of wearing braces for months, dental veneers can be placed in one sitting — hence the nickname "instant orthodontics."
Permanent – Dental veneers are not a temporary solution. We can place beautiful dental veneers once in Provo and you may not need to worry about them ever again. No need to remove a denture or prosthetic every night… your porcelain veneers become a permanent part of your smile.
Durable – Many people have the impression that dental veneers are brittle or flimsy and they don't last long. Not so! Dr. Hammond uses top-quality porcelain veneers that can last as long as you! Patients who receive our veneers for their teeth need not worry about resorting to a soft food diet to keep the veneers in good condition. You can bite, chew, smile, and laugh just like you could with your natural teeth!
Great Looking – We frequently see astonished faces when our patients see how beautiful and natural looking the porcelain veneers we place are. The craftsmanship and materials needed to create a great looking and natural looking dental veneer is uncommon. The artistry of dentistry comes to life in our Provo office when you see how amazing the dental veneers we place are.
Easy Care – Caring for the tooth veneer requires no additional hygiene or extra steps than caring for you natural teeth.
A beautiful smile does not only exude confidence, youthfulness and beauty but is a sign of good oral health as well!
Smile Design and You
The goal of smile design is to harmonize facial and dental components for an aesthetically beautiful smile for each person. The real magic in our smile design process is how skilled Dr. Chris Hammond in Provo is at creating the best smile for YOU.
Tooth veneers are considered one of the most effective and affordable cosmetic dentistry procedures to help individuals achieve the best and most beautiful smile possible. At Hammond Aesthetic & General Dentistry near Orem, we use the finest in materials to ensure your final result is the most natural looking and most durable dental veneer possible.
Instant Orthodontics
Who does not dream of perfectly straight, pearly-white teeth? Given all the advances in dentistry and instant orthodontics, the good news is that a beautiful smile is easily reachable for almost anyone.
Cosmetic Dentistry Advancements
The world of cosmetic dentistry is continuously evolving and it now encompasses instant orthodontics. The development of dental veneers has provided quick and hassle free solutions to many dental aesthetic issues. For many, wearing traditional braces for months (or even years) to straighten their teeth deters them from pursing the creation of their dream smile. Thanks to instant orthodontics through dental veneers, you need not fret any longer. You can have the beautiful smile makeover you've wished for in a matter of days in Utah County (no wires or mouth gear necessary!).
Dental Veneers Makes It Possible
Instant orthodontics refer to dental veneers (porcelain and composite resin veneers) bonded to natural teeth to make them look straighter and whiter and to hide unsightly chips, cracks, and/or misshapen teeth. Since they are completely and perfectly stuck to the teeth, they do not feel awkward, bulky, or fragile. They are also made of durable materials so one can bite, laugh, eat, and chew with confidence.
Another great thing about tooth veneers is that they are very low maintenance so there is no need for additional cleaning routines. To top it all off, results are instantaneous. After just two appointments with your Provo cosmetic dentist, you can flash that dazzling smiling exuding confidence and youthfulness.
What to Expect
The Dental Veneer Procedure
Provo dentist Dr. Chris Hammond will partner with you to design the perfect smile you've dreamed of and translate that image into perfectly created dental veneers. Your natural teeth surfaces will then be prepared to create the best possible foundation for your new dental veneers.
The first appointment is mainly diagnostic in nature but temporaries (also made from porcelain) will often be be placed on this first visit. These temporaries are very much like the permanent ones.
By the time your second and final appointment comes, you will be able to share your concerns to the dentist for adjustments and solutions. Then, after prepping, your dental veneers will be bonded to your prepared teeth and you will then be able to walk out of our office with the smile you've dreamed of!
Dr. Hammond in the Orem area shows before and after photos and explain treatment with porcelain veneers on The Wellness Hour.
One of the most satisfying aspects of using porcelain veneers through smile design is watching how it changes patients' lives. After receiving dental veneers, our clients often comment on the impact their new smile has had on their self-confidence, career, and relationships. One patient exclaimed, "What a difference a beautiful smile can make in your life. People say I look ten years younger. I just go around smiling all the time now. I have lost count of all the compliments I get."
Another patient who received porcelain veneers remarked, "I passed up opportunities in my profession because I was becoming increasingly self-conscious (of my smile). I finally decided that it was immobilizing me and I needed to do something about it."
"Dr. Hammond was the first person I felt that I could trust with recreating my smile. I can't describe the exhilaration I felt as I looked into the mirror and saw that beautiful smile, my smile."
In The Wellness Hour interview, Dr. Hammond helped explain some of the misconceptions about porcelain veneers and showed some additional before and after photos of patients who received a brand new smile and a brand new outlook on life with porcelain veneers.
You can picture yourself with the smile of your dreams in a no charge-dental veneers consultation with us. Using digital photos of you and your smile we can show you in minutes how porcelain veneers can give you the smile you've dreamed of for a lifetime. Dr. Hammond explains the entire process of porcelain veneers from the moment a patient walks into the office until they walk out with a permanent new smile – usually in only about two weeks!
Porcelain Veneers FAQs
What are dental veneers?
Veneers are usually made from porcelain, resins, or ceramics. A veneer is attached to a tooth in order to improve color, shape and size and to repair chips, cracks and gaps. Dental veneers are often referred to as "instant orthodontics" because they are able to immediately mask crooked or misaligned teeth by "smoothing out" the surface of your smile.
What are different types of porcelain veneers?
Composite resin veneers. this tooth veneer is made from resin typically used in tooth fillings. While these are less expensive than other types of veneers, they only have an average lifespan of about five years.
Porcelain veneers. The porcelain which composes porcelain veneers is truly remarkable. Our porcelain veneers are amazingly natural looking, as they replicate the sheen and translucency of real tooth enamel. Porcelain veneers also have the advantage of being stain-resistant and extremely durable and resilient.
How are dental veneers applied?
Our team will make a model of your mouth and teeth. The veneers will be shaped to fit like a glove to your teeth and will look and function almost exactly like your natural teeth. The surface of the tooth receiving the tooth veneer will be prepped in order to create the best bond between it and your new veneer. Results are instant since the installment of the veneers immediately covers chips, cracks or discolored teeth!
How do I take care of veneers?
Veneers are extremely durable so there are little to no special precautions and regimens needed to maintain them. They basically become part of the tooth, but it is suggested that hard food be avoided – very much like the precautions you would take to preserve your natural teeth.
Do dental veneers feel awkward?
Think of dental veneers like ultra-thin porcelain or resin sheets. They are perfectly bonded to the teeth and usually you will not even notice they are there!
What sets porcelain veneers apart from other dental veneers?
Porcelain veneers are able to replicate the translucence and sheen of natural teeth. This is why, despite the presence of veneers, your smile will still look remarkably natural and most people will never notice your porcelain veneers are not your natural teeth.
If you have any other questions about our tooth veneer services, feel free to call us at our Provo practice!
Ready to Get Started?
We are excited to show you the difference you can achieve in your smile with porcelain veneers…because you deserve it. Call our Provo cosmetic dental practice right now to get started. Patients in Provo, Orem, surrounding communities in Utah County, and beyond trust Dr. Hammond to provide the best care possible with porcelain veneers.