Utah County Dental Veneers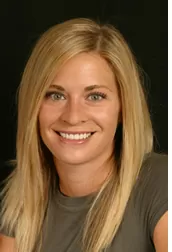 Those who value and take pride in their appearance have felt the difference a new smile has made in their lives. More than two-thirds of Americans believe an unattractive smile will hinder career advancement (U.S. News & World Report, Feb. 1999)!
Porcelain veneers are a cosmetic dentistry technology that is improving smiles and instilling self-confidence in patients. Through a proven specialized technique of veneering, called "smile design," Dr. Chris Hammond can restore teeth to 100% of their natural strength and beauty in as few as two visits at his Utah County practice in Provo.
Using a scientific process used only by a small group of elite dentists in the country, Dr. Hammond will design a smile with dental veneers to match your individual features and personality. He will take numerous factors into consideration, creating a natural-looking, aesthetic smile. And Dr. Hammond will work very closely with you to make sure that you are ecstatic about the results.
Benefits of Tooth Veneers
The social benefits of an attractive smile are well documented and researched. It's no secret that having a great smile will boost your self-confidence and positively impact your social and work life. We provide Utah County with top quality (and surprisingly affordable!) dental veneer solutions to help our patients have the highest quality of life possible.
Some of the benefits of dental veneers are:
Fast – Porcelain veneers are popular for many reasons. Not the least of which is the amount of time (or lack thereof) the dental veneers take to be applied. Instead of wearing braces for months, dental veneers can be placed in one sitting — hence the nickname "instant orthodontics."
Permanent – Dental veneers are not a temporary solution. We can place beautiful dental veneers once in Provo and you may not need to worry about them ever again. No need to remove a denture or prosthetic every night… your porcelain veneers become a permanent part of your smile.
Durable – Many people have the impression that dental veneers are brittle or flimsy and they don't last long. Not so! Dr. Hammond uses top-quality porcelain veneers that can last as long as you! Patients who receive our veneers for their teeth need not worry about resorting to a soft food diet to keep the veneers in good condition. You can bite, chew, smile, and laugh just like you could with your natural teeth!
Great Looking – We frequently see astonished faces when our patients see how beautiful and natural looking the porcelain veneers we place are. The craftsmanship and materials needed to create a great looking and natural-looking dental veneer is uncommon. The artistry of dentistry comes to life in our Provo office when you see how amazing the dental veneers we place are.
Easy Care – Caring for the tooth veneer requires no additional hygiene or extra steps than caring for you natural teeth.
A beautiful smile does not only exude confidence, youthfulness, and beauty but is a sign of good oral health as well!
"If I could leave a 10 star review I would. Dr. Hammond is amazing at what he does. From the very beginning of the process I felt comfortable with the process, his attention to detail was impecable and his staff was fantastic. We designed my smile together, I wore temporaries for 2 weeks and had 0 pain, then we put the final veneers on. He personally texted me to check in and make sure I was doing okay and liked every detail of my smile the whole way through. Everyone is friendly and welcoming at his office, appts were easy to schedule and I had 0 discomfort or worry about what the end results would be. My smile turned out perfect, it's exactly how I wanted and looks so natural that it's still me. This guy is the best in the business, don't go anywhere else!"
---
Choose a Premier Aesthetic Dentist for your Dental Veneers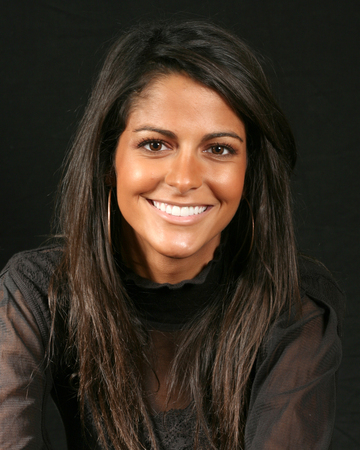 Advancements in cosmetic dentistry have made today's porcelain veneers truly amazing. Like all other things with science, this is not just about technical problem solving. Top quality cosmetic dentistry requires artistry as well. Veneers are not a one-size-fits-all kind of solution. The best dental veneers placements require a dentist with an eye for design and a creative mind to create the best possible smile makeover possible.
Hammond Aesthetic & General Dentistry in Provo is a nationally respected cosmetic dentistry practice with a phenomenal track record of placing beautiful and natural-looking dental veneers (as well as other cosmetic dentistry procedures). We take great care of each and every patient and make sure they are comfortable with every component of their dental veneer experience.
Smile Analysis
The porcelain veneer procedure begins with the smile analysis in Provo. We will take the time to truly understand your concerns about your current smile and what your ideal smile would look like. We will then partner with you to develop a "game plan" to help you attain your dream smile. Depending on your unique circumstances, you may need more than one procedure to achieve your dream smile. Dental veneers are remarkably versatile and dream smiles can often be created only utilizing them.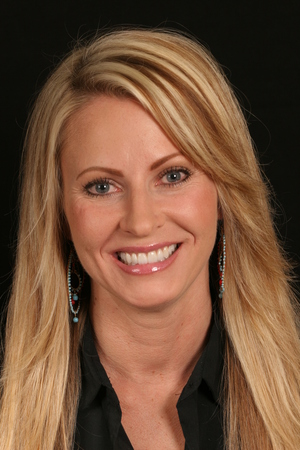 The goal of smile design is to harmonize facial and dental components for an aesthetically beautiful smile for each person. The real magic in our smile design process is how skilled Dr. Chris Hammond in Provo is at creating the best smile for YOU.
Choice of Materials
Not all tooth veneers are created equally. You may have seen people whose veneers look like Chicklets, for example. The final result for your smile will be a combination of the skill of the doctor, the skill of the dental lab, and the underlying materials used to create the veneers.
At Hammond Aesthetic & General Dentistry near Orem, we use the finest in materials and work with one of the premier dental labs in the country to ensure your final result is the most natural-looking and most durable dental veneer possible.
Placing the Veneers
Once everything has been prepared, your new dental veneers will be permanently bonded to your teeth at our Provo office. This is the birth of your new smile. Many dentists can place dental veneers, but we understand that even simple dental procedures can be intensely anxious experiences for some. We make sure you are comfortable during the entire procedure so you will not only be happy with the final outcome, but also have positive memories of the whole experience.
Excellence Is in the Details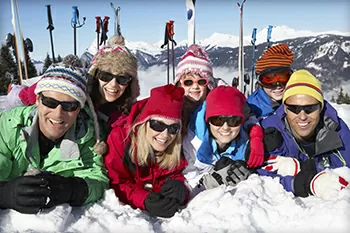 A great porcelain veneer dentist will be precise in the exact contours and size of each and every dental veneer to ensure the proper fit and function. In other words, every space and slope needs to be carefully considered to make sure your new smile not only looks great, but actually functions the way it should.
"All my life I have had one tooth that was smaller than the rest. Although most people didn't notice, it bothered me. I would only take a picture if I was turned to my right side. I was afraid of getting it fixed in fear that it would look like a "fake" tooth and not match the rest of my teeth. Dr. Hammond recommended getting a veneer on this tooth. After a few painless appointments, I now have a smile that I love. It it exactly what I wanted and matches the rest of my teeth perfectly. I would never go anywhere else. Their office is unbelievable and they were always ready for me when I walked in the door. I have never been anywhere that even compares to the service they provide. If I could give 10 stars, I would!"
---
The Dental Veneer Procedure
Provo dentist Dr. Chris Hammond will partner with you to design the perfect smile you've dreamed of and translate that image into perfectly created dental veneers. Your natural teeth surfaces will then be prepared to create the best possible foundation for your new dental veneers.
The first appointment is mainly diagnostic in nature but temporaries (also made from porcelain) will often be placed on this first visit. These temporaries are very much like the permanent ones.
By the time your second and final appointment comes, you will be able to share your concerns to the dentist for adjustments and solutions. Then, after prepping, your dental veneers will be bonded to your prepared teeth and you will then be able to walk out of our office with the smile you've dreamed of!
The Remarkable Impact of Porcelain Veneers
Dr. Hammond in the Orem area shows before and after photos and explain treatment with porcelain veneers on The Wellness Hour.
One of the most satisfying aspects of using porcelain veneers through smile design is watching how it changes patients' lives. After receiving dental veneers, our clients often comment on the impact their new smile has had on their self-confidence, career, and relationships. One patient exclaimed, "What a difference a beautiful smile can make in your life. People say I look ten years younger. I just go around smiling all the time now. I have lost count of all the compliments I get."
Another patient who received porcelain veneers remarked, "I passed up opportunities in my profession because I was becoming increasingly self-conscious (of my smile). I finally decided that it was immobilizing me and I needed to do something about it."
"Dr. Hammond was the first person I felt that I could trust with recreating my smile. I can't describe the exhilaration I felt as I looked into the mirror and saw that beautiful smile, my smile."
In The Wellness Hour interview, Dr. Hammond helped explain some of the misconceptions about porcelain veneers and showed some additional before and after photos of patients who received a brand new smile and a brand new outlook on life with porcelain veneers.
You can picture yourself with the smile of your dreams in a no charge-dental veneers consultation with us. Using digital photos of you and your smile, we can show you in minutes how porcelain veneers can give you the smile you've dreamed of for a lifetime.
Dr. Hammond explains the entire process of porcelain veneers from the moment a patient walks into the office until they walk out with a permanent new smile — usually in about two weeks!

Porcelain Dental Veneer FAQs
Get Your New Smile with Veneers in Utah County!
We are excited to show you the difference you can achieve in your smile with porcelain veneers…because you deserve it. Call our Provo cosmetic dental practice right now to get started. Patients in Provo, Orem, surrounding communities in Utah County, and beyond trust Dr. Hammond to provide the best care possible with porcelain veneers.
Related Content