Porcelain Crowns Offered Here in Provo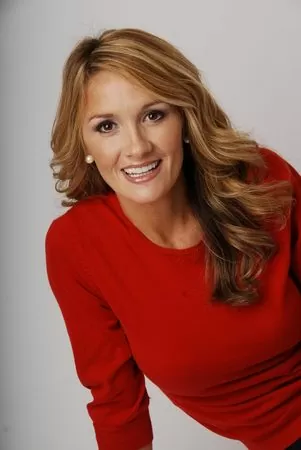 The Dental Crown Solution
Used in connection with both cosmetic dentistry and restorative dentistry, dental crowns are a tooth restoration solution used to protect and restore function to damaged, discolored, or decaying teeth.
While a porcelain veneer covers only the surface of the tooth, a dental crown (also known as a tooth cap) covers the entire tooth, reconstructing its appearance and shape. For this reason, tooth crowns are an excellent option for repairing a cracked or broken tooth. Dental crowns can be made of a few materials, but porcelain crowns offer the best match for the appearance of natural teeth. We offer them here at our Provo practice in Utah County.
"Dr. Hammond and his staff are the best! When I started coming to his office a few years ago, I had a lot issues with my teeth that needed to be addressed. I had multiple crowns and fillings done by other dentists that had broken and had to be replaced. Dr. Hammond is so particular about his work, my new crowns look and feel like my natural teeth. My hygienist, Julie, makes me look forward to my cleanings because she's so fun to chat with. I drive to Provo from Saratoga Springs to have my dental work done here because they really are the best."
---
Dental crowns are generally used for the following purposes:
Protection and restoration. Dental crowns are most commonly used to cover broken, cracked, discolored, or decaying teeth. While direct restoration techniques such as a cavity filling may resolve small amounts of tooth decay, more severe tooth damage, such as a fractured tooth, requires stronger structural support from a dental crown that protects the cracked tooth from greater destruction and lasts longer.
Dental implants. As the most successful and recommended solution for missing teeth, dental implants are completed using a dental crown as the finishing part of the implant.
Dental bridges. As an alternative to a dental implant, missing teeth can also be replaced using a dental bridge. Porcelain crowns are often used to cap the two normal teeth adjacent to the missing tooth. Their connection with the new replacement tooth provides support and stability.
Root canal therapy. After root canal therapy, the tooth generally becomes brittle with the lack of nerve and blood supply. Especially if it is a back tooth, we recommend a dental crown to protect the tooth from further damage and give it support to withstand chewing pressure.
At your initial consultation in our Provo dentist office, we will look at your individual situation and goals. Together, we can decide how dental crowns, including porcelain crowns, might fit into your plan for a brighter smile. We are committed to not only restoring your smile, but also offering you a comfortable dental experience.
Dental Crown Benefits
Protection. The dental crown's full tooth coverage protects damaged teeth from intrusive bacteria present in saliva, preventing further decay. The cap also provides broken or cracked teeth structural support to withstand chewing pressure.
Durable. Dental crowns generally last at least 10 years and often many years beyond if accompanied by good oral hygiene.
Natural. Using the latest technology, we can shape dental crowns to match the natural slopes and shape of your teeth more accurately than direct restoration methods such as cavity fillings. Porcelain crowns offer the color and translucent nature of your natural teeth. Those around you will not be able to distinguish the porcelain crowns from your natural teeth.
Contact Us
To find out what dental crowns can do for your smile, contact us at our Provo dental office today or just fill in the simple form on this page to schedule an initial consultation.
At our Utah County practice, we deliver high-quality treatment that restores your smile and confidence. We provide patients in Orem, Provo, and surrounding Utah County communities and beyond with excellent dental crowns, including porcelain crowns. We look forward to hearing from you!
Related Content