Clear Braces for Adults With a Provo Dentist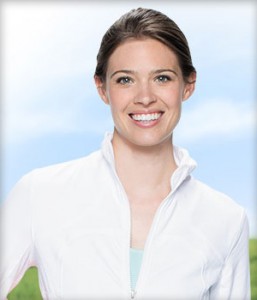 If you would like a fantastic and effective way to get straight teeth, correct widely spaced teeth, or help resolve overcrowded teeth issues in Provo, Invisalign® clear braces could be the system for you! Invisalign® clear braces can help solve a number of different issues that can stop you from having the smile of your dreams.
These are some of the issues that Invisalign® clear braces can help with:
Teeth That Are Overcrowded – Having overcrowded teeth can make it difficult to clean your teeth and increase your chances of developing gum disease. Invisalign® braces for adults can help resolve teeth overcrowding issues to help you have straight teeth and a beautiful smile.
Teeth With Wide Spacing – If you have gaps in between your teeth caused by too much space on your jaw, Invisalign® treatment is a great way to help resolve this. Using Invisalign® clear braces aligner trays, your smile can be gradually reshaped to look and feel better than ever before.
Overbites – An overbite is when your upper teeth overlap your lower teeth. Overbites can cause a number of issues, such as discomfort, gum problems, and uneven wear and tear on your teeth. This type of problem can even lead to problems with your jaw joint as well. Invisalign® treatment can be used to help correct overbite issues successfully and help you have the straight teeth you desire.
Crossbites – A crossbite is when your upper and lower jaw do not line up properly. If left untreated, it can wear your teeth down unevenly and cause other issues as well, such as gum disease and bone loss. If you have a crossbite, Invisalign® braces for adults are a great option to help you fix your crossbite and straighten your teeth.
Underbites – An underbite is when your lower teeth stick out further than your upper teeth, and most often this condition is caused by undergrowth of the upper jaw or overgrowth of the lower jaw. This, like a lot of bite issues, can cause uneven and excessive wear and tear. Invisalign® clear braces are a fantastic way to help treat underbites!
Crooked Teeth – If you have crooked teeth, Invisalign® treatment can help you get the straight teeth you've always wanted. Invisalign® clear straightening trays provide braces for adults without the hassle of traditional metal braces.
Our caring Provo team is ready to help answer your questions about Invisalign® treatment and help make sure this great technology is your smile solution.
Call us today in Provo at 801-374-0070 or send us an email using the form on this page, and we can set up an appointment to explore what Invisalign can do for you.
Related Content