CHECK OUT OUR REVIEWS!
At Hammond Aesthetic & General Dentistry in Provo, Utah, we love helping our patients feel great about their smiles. Some willingly express to us the joy they feel after receiving a cosmetic dentistry procedure. Below we give you some of their actual words. To join them in having a smile you are proud of, call our Utah County cosmetic dentistry office today or fill out the form at the right of this page.
---
Video Testimonials

---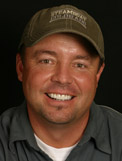 "Hammond Aesthetic & General Dentistry is by far the best dental office I've ever been to! Each time I come they greet me by name and I never have to wait long for my appointment. I feel like I matter to them! My wife loves the "Zen Room" where she can wait and use the massage chair (and relax in private watching TV) while my daughter is having dental work done. Overall a GREAT experience! I would recommend them to anyone."
-Mickay R.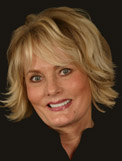 "The office is unbelievably clean. The staff is extremely professional. I don't know how they do it but every time I come I feel like an honored guest and friend. I had major dental work done 10 years ago and today it still looks and feels brand new. I get compliments every day on how beautiful my smile is…not my dental work….but my SMILE! I love that! Thanks, Dr. Hammond!"
-Karalyn H.
---
I first need to give a short background. A little over a year ago I started the process of replacing all of my top teeth with veneers with another dentist. After three attempts and months of dentist appointments, they were unable to create a set that did not look like false teeth. The material used was not natural-looking, and one side of my mouth was flared. I was extremely discouraged and felt like the teeth aged me considerably. I then decided to call an old work colleague who had dental work done that was beautiful. She referred me to Dr. Hammond. It was one of the best decisions I've ever made. From the beginning, it was apparent that he was an artist. He spent hours with me designing, measuring and making sure he understood exactly what I envisioned. The material he used is so natural looking and the fit was exceptional. I feel like I look like me again! I also have to give a "shout out" to his wonderful staff! By the time we were finished, I felt like I had lifetime friends. Again, the best decision I ever made!
| – Kristee B
I did a lot of research to find and select Dr. Hammond as a cosmetic dentist for my broken front two teeth. I believed my particular case to be a challenge. I'm not America's next top model, but these front two teeth are extremely important to me. I read accreditation lists. I learned about various dentistry qualifications and what the acronyms mean. I spoke with many people whose opinions I value. I required a dentist who is focused on cosmetic dentistry. I required legitimate case examples with before/after photos. (See Dr. Hammond's photos of beautiful smiles he has created for people whose appearance is part of their career). I wanted a dentist with vast experience, but also a youthful mindset/energy for learning the latest techniques and materials. I wanted someone who teaches cosmetic dentistry and flies around the world keeping up-to-date on everything relevant. I know that the dental lab is of equal importance and I vetted that. And since cosmetic dentistry is an art, I even considered the appearance and layout of his office, including his personal style, dress, and personality. (An article I read about selecting a cosmetic dentist suggested that). Honestly, I just wanted the best new teeth money can buy. I had a huge concern about my underlying teeth and their fragility, but I quickly observed that Dr. Hammond is highly skilled. He worked with me and the dental lab until he and I were both 100% satisfied. He has more attention to detail than I do, and that surprised me. He and his staff created an environment where I was totally comfortable discussing my unfiltered opinions. He is artistic and he is a perfectionist. I am totally excited about the end result. I admit that I wasn't really taking into consideration the staff (I didn't think about that), but this team raised the bar and absolutely floored me to the ground in pieces. They are competent and they are awesome. If I was forced to pick a downside it's that I had to travel pretty far since I don't live in Utah. But I was willing to travel anywhere in the country. I recommend Dr. Hammond for those people out there who are very particular and want a competent, skilled, artistic person to do the job correctly and to the highest possible standard. Thank you Dr. Hammond.
| – Rob Smith
I have been a patient of Dr. Hammond's for over 20 years. All of the wonderful reviews you read about Dr. Hammond and his staff are true. The integrity and kindness of every person that has ever worked in that office down to the relaxing and beautiful environment make it such a pleasure to be there. My children growing up loved going to the dentist! That in itself is a credit to how Dr. Hammond cares about his patients and runs his practice. With that said, even though they are exceptional people and you can't help but consider everyone there your good friend, it's the quality of the work I want to review. With nine in my family, we've seen it all. When anyone had to have any work done other than a routine cleaning checkup, we received a call that evening from someone in the office or from Dr. Hammond himself checking up on them to make sure they were doing alright. We always received excellent quality of work. If there was an emergency Dr. Hammond always made sure we were able to get a hold of him, even if he was out of the country. He would take our call or call us back very quickly. My son was out of the state for two years and received a mouth injury while he was away. The area where he was living wasn't very populated and I was concerned how we would get him into a good dentist. Dr. Hammond went to work to find a qualified dentist for him to go to. Before the day was over my son received the help he needed. VENEER'S- The very best thing I ever had done at that office was have veneer's put on my upper teeth. It made me look 100 times better! While I was incredibly happy with the results, I knew the work was exceptional when I had a dentist stop me once when I was out of state and ask me if I would please show him my teeth! He was very impressed with my veneers and told me that they were the best work he'd seen. My only regret is that I didn't have them all veneered! You're in the best hands with Dr. Hammond and his wonderful staff. Love them!
| -Forrest Bingham
Ok, being able to write this review is actually really emotional for me. I had my final veneers put on last week. I had braces growing up and thus had straight teeth. But…my teeth were really small for my jaw, and I also had a very gummy smile. This made me self-conscious of my smile, but I didn't know there was anything I could do about it. I had a consult with Dr. Hammond and we initially tried laser gum tissue contouring. Helped a little, but I still wasn't super happy. He recommended 10 porcelain veneers. I was apprehensive but took the plunge. I literally can't even convey how amazing they look. When I catch my smile in a mirror, I almost can't believe it. Makes me emotional. My smile is incredible, and their office was seriously THE BEST to work with. If you are on the fence about fixing your smile, PLEASE just schedule a consult. Dr. Hammond changed my life. Thank you thank you thank you!!!
| -Melissa Monroe
Dr Hammond is amazing! He is such a nice fellow and he also does an incredible job. l chipped my front teeth when i was a kid and he was able to give me a permanent solution. The veneers he put on feel like they are my natural teeth and I feel much more confident with them.
| -Forrest Bingham
I LOVE LOVE love Dr. Hammond and Kelsey my hygienist. My gums have been bothering me for a couple years. Just getting inflamed and receding in spots. I kept asking my previous dentist what was going on. It was so strange because I brush and floss religiously. She suggested surgery and also kind of kept forgetting to address the issue. These guys fixed my gums completely with a cutting-edge technique that was easy and no surgery. I am so so super thankful!!! Also was talking to Dr. Hammond about veneers to fix a unique aesthetic implant issue. Every other dentist has wanted to rush to placing veneers but Dr Hammond took lots of time and did research to make sure I would be happy with the end result before spending the high cost of veneers. Their office is highly professional, honest, and make you feel like a long-time friend. I never felt rushed or like all they cared about is $. They truly want what is best for you and do amazing quality of work.
| -Natasha Hilton
As a previous dental assistant with over 16 years of experience, much knowledge of procedures, products, and chairside manner, this practice has it all. The entire team strives to assure that I am comfortable, and discomfort free. They always make me feel important as if I'm the only patient there. You will love the experience you receive!
| -Susan Carter
Dr. Hammond and his staff are professional and courteous. I always feel listened to and never rushed at my appointments there. The wait time is literally nonexistent. The work done is high quality. Having my teeth well taken care of is very important to me for cosmetic reasons as well as health reasons. I've known people to have lifelong health issues from bad/rushed dental work; for this reason, I am very picky when choosing a dentist. It always amazes me how thorough they are each time I come. They really take their time while treating me. I feel so taken care of and put at ease there, I feel like I've been to a spa by the time I leave. They are great with my kids too! They take the time to teach kids good hygiene while having fun. My kids love the 2-minute timer and toys they get at their appointments as well. I love hearing my kids ask when they get to come back and that they enjoy going to the dentist! Our family has been going there for over 20 years and we can't say enough great things about them.
| -J Jones
Dr. Hammond and his amazing staff, Julie and Tanya, always provide the best dental experience. They greet you at the door, there is never a wait for your appointment, and you leave with a goodie bag and snacks! I grew up scared of dentists and their drills so when I moved to Utah from LA, I was determined to find not only the best dentist in the state but also the friendliest as I did not want my daughter to have that same fear. We live an hour away in Park City but the drive to Provo is worth it–not only is my 8-year-old daughter not scared of the dentist but she and I receive compliments all the time for our perfect smiles. And when I say perfect smile, what I really mean is perfectly natural. While my daughter didn't need much more than the occasional cavity treated, I had extensive work done–bridge replacement, veneers, teeth whitening–and I couldn't be happier with the results. My teeth look like my teeth, not fake Hollywood chiclets. Let's put it this way, if I didn't tell you, you would never know anything other than I have great teeth which is what you want when you see the dentist! If you are looking for a new dentist, stop looking, you found him and he and his staff are the best!
| -Sylvia Lee
I manage a dental laboratory and Dr Hammond is where I choose to receive dental work for my family. The office staff offers predictable excellence with every visit and I never have to wait. As a laboratory professional I know that all restorative materials are top quality with no off brand or cheap, substandard products used in their office. Dr Hammond caters to quality conscious patients who seek excellence above all else. I recommend them without reservation!
| -Jim T.
I was causing sleepless nights for my poor wife because of my heavy snoring. I had a cpack machine but I hated the isolation of the mask. I heard the ads on the radio about an oral appliance that might help. I call Dr Hammond to see if he provided those type of appliances. He does and I'm so glad I took advantage of it. The oral appliance works great! No snoring and I can still talk to my happy wife at night. Thank you Dr Hammond your the best!!!!!
| -Bob S.
Dr Hammonds office was amazing!! I was very impressed with how friendly they were. They truly cared about my insecurities. I had white spots on my teeth, and they were able to completey hide them with bonding. They look amazing and I would highly recommend them.
| -Maggie A.
Awesome every time I come it's quick and easy
| -WW Gaming.
My family and I have been to several dentists over the past 30 years and we have ended up back with Hammond Dentistry where we began and we couldn't be more pleased. Chris and his staff are very professional and prompt. No ridiculous wait times. They give you a warm welcome, take great care of you and you're on your way. We couldn't be more pleased to be seeing Dr. Chris Hammond and his wonderful staff again. Kudos to Paula and Kelley and all the sweet staff for making visits such a great experience!
| -Darrel N.
I am so thrilled with how my new smile turned out! I had 18 veneers done and I have never felt more beautiful. They look completely natural and no one has made a comment about them which was a relief to me! I really wanted to look like "me" and Dr. Hammond did an amazing job crafting a look that fit my face and proportions. I have never felt more cared for by a doctor and their staff, but everything about this experience has been top notch. Dr. Hammond really is the best!
| -Ashley J.
---