Teeth Veneer Options in Provo
We understand the value of a beautiful and healthy smile and offer several solutions to enhance your appearance. One of our most popular cosmetic dentistry procedures in our Provo office is placing dental veneers. Determining whether porcelain veneers are the best solution for you involves answering some practical and straightforward questions: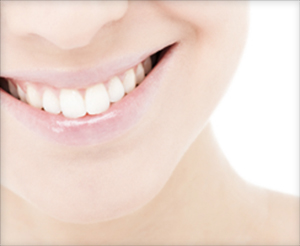 Do you have stained or discolored teeth you'd like to address?
Do you have gaps or spaces between teeth you'd like to "fill in"?
Do you have any misshapen teeth you'd like to reshape?
Do you feel any of your teeth look too small compared to other teeth in your smile?
Do you have any cracked or chipped teeth?
Do you have any slight misalignment of teeth?
If you answered yes to one, several, or all of these questions, porcelain veneers might be a fantastic solution for you in Utah County. To those who are seriously considering veneers to achieve a dream smile, below are some general items to be aware of:
Veneers work best for those who have healthy teeth and gums or those whose gums and teeth problems have been adequately treated.
Good enamel is critical for a strong bond between your veneer and your tooth. This is especially true in cases of porcelain veneers.
Despite the toughness and durability of our high-quality dental veneers, tooth clenching or grinding can cause normal wear and tear (just like your natural teeth).
Dental veneers are permanently bonded to your teeth. The surface of your teeth will need to be prepped, which involves removing some natural tooth material on the surface of your tooth to create a foundation for the veneer to be bonded to.
Even if after reading this you feel you are a perfect candidate for dental veneers, it's important that you meet with us to make sure this is the case. Usually, dental veneers are a phenomenal option for our patients, but if necessary, we are happy to offer other alternatives that may be better suited to your unique circumstances.
Call us at 801-374-0070 and schedule an appointment at our Provo office today to see if dental veneers are the right solution for you! We work with patients from all over Utah County, from Provo and Orem to Lehi and American Fork!
---
Actual Patient Review
Ok, being able to write this review is actually really emotional for me. I had my final veneers put on last week. I had braces growing up and thus had straight teeth. But…my teeth were really small for my jaw, and I also had a very gummy smile. This made me self-conscious of my smile, but I didn't know there was anything I could do about it. I had a consult with Dr. Hammond and we initially tried laser gum tissue contouring. Helped a little, but I still wasn't super happy. He recommended 10 porcelain veneers. I was apprehensive but took the plunge. I literally can't even convey how amazing they look. When I catch my smile in a mirror, I almost can't believe it. Makes me emotional. My smile is incredible, and their office was seriously THE BEST to work with. If you are on the fence about fixing your smile, PLEASE just schedule a consult. Dr. Hammond changed my life. Thank you thank you thank you!!!
| -Melissa Monroe
---
Related Content