Same Day Permanent Dentures in Utah County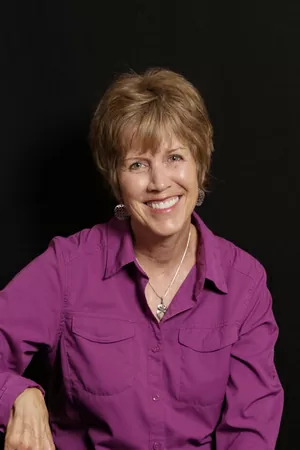 THE EMERGENCE OF THE ALL-ON-FOUR TREATMENT
The All-on-4® treatment concept is rapidly growing in popularity amongst those considering their first full mouth teeth replacement as well as those who already wear traditional dentures.
The name of this treatment refers to the a full tooth bridge being mounted to four permanent dental implants. This way, your new dentures are a permanent solution. No slipping dentures. No denture glass at night. No foul-tasting denture adhesive.
All on 4 dental implants can give you a permanent, beautiful, and functional smile that removes your daily maintenance routine and daily embarrassment opportunities.
Same Day Dentures in Utah County
This All-on-4® treatment concept is also referred to as "same day dentures," or more accurately, it is often called "same day implant supported bridges." The whole treatment can be performed in one day (no trips back and forth to the dentist for you).
You can literally walk into our Utah County office, receive a beautiful and permanent full dental bridge, and walk out with a fantastic and long-lived smile in one visit!
THE BENEFITS OF THE ALL-ON-4® TREATMENT CONCEPT IN PROVO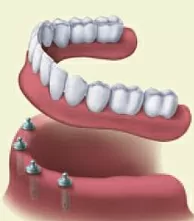 PRESERVE YOUR FACE AND SMILE – Because this treatment is implant-supported, your bone loss and deterioration may be slowed or stopped as the dental implants help preserve the bone tissue (and hence the facial structure) in your jaw. In other words, denture implants help stop the sag and bag associated with dentures.
EAT WHAT YOU WANT – The All on 4 concept gives you denture implants that are permanent, durable, and beautiful. More important to you, though, is that it allows you to laugh, smile, and CHEW without worry that your dentures will fall out or slip. Live your life without the fear or embarrassment brought on by traditional dentures.
SPEED OF TREATMENT – As mentioned above, the treatment can be completed in one day. This is not a lengthy treatment drawn out over months. Receive all the benefits of implant supported bridges in just one day!
SAFETY OF PROCEDURE – This treatment only requires four dental implants, which are placed quickly and comfortably. Also, bone grafting is not required to take advantage of this treatment option.
How to Choose an Implant Dentist
Not all dental implant dentists are created equally. Just as you recognize varying levels of competence in your own profession, Hammond Aesthetic & General Dentistry strives to offer the best implant dentistry services available. Not just in a single neighborhood or Utah County, but the BEST dental implant dentistry you can find anywhere!
Dental implants represent an investment of time and resources, and care should be taken when choosing a dental implant dentist in the Provo area. Below are helpful criteria to use when determining how to choose your dental implant dentist:
CONTINUITY OF CARE – Every step of the dental implant procedures are performed in our office, from diagnosis to placement to restoration. This provides a greater continuity of care, familiarity with the excellent doctors and caring staff, and convenience of visiting the same office rather than being outsourced to another dental facility.
TECHNOLOGY AND BEST PRACTICES – Dr. Hammond invests in the technology and training to remain at the forefront of implant dentistry. We strive to offer the best equipment, skill, and craftsmanship that you can find anywhere.
PATIENT COMFORT – Though we have the hard skills and technological equipment expected from a top-notch dental implant dentist practice, we provide the unexpected soft benefits as well. Our patients are amazed at our beautiful and comfortable office. Our doctor and staff treat you like a VIP, and we offer all of the little things (even warm towels!) that can make your visit to our dental implant dentist feel like a trip to the spa.
TREATMENT AVAILABILITY – Though you may feel like you entered a high-end spa when visiting Hammond Aesthetic & General Dentistry, we're not an exclusive resort. We treat patients quickly and with care so that others can also experience the benefits of seeing our dental implant dentist without feeling like they're on a "waiting list."
TRACK RECORD – For many years, Dr. Chris Hammond has been voted top dentist in Utah by patients and peers. We would love to show you successful case after successful case in tooth replacement when you come in for a visit. We don't mind bragging about our more-than-satisfied patients!
If you are considering implant supported dentures please call our Provo office and schedule a visit to learn if the All-on-4 procedure is the right solution for you! We would love to answer any questions you may have about your options.
While we mostly treat patients in Provo, Orem and all around Utah County, people do travel much further than that to come to Dr. Hammond to get their All-on-4 permanent dentures. No matter where you live, call us at 801-374-0070 right now to schedule your appointment.
Related Content