Our Provo Cosmetic Dentists Can Give You a Perfect Smile
Why is Cosmetic Dentistry Important?
A smile is worth a thousand words. According to the Cosmetic Dentistry Guide, a recent survey revealed that more than 45% of people make judgments about others based on the look of their smile.
Unlike other physical features, a smile is an integral part of your personality.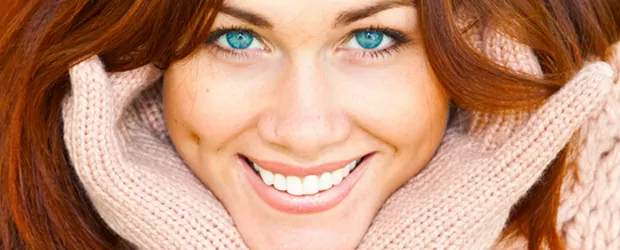 Several factors can contribute to a less than dazzling smile. Teeth that are chipped, cracked or discolored can affect not only the look of a smile, but job opportunities, social perception, and most importantly, your confidence. The same can be said for teeth that are misaligned, have gaps, or show excess gum tissue.
At Hammond Aesthetic & General Dentistry in Provo, Utah, we care about helping you design and achieve the smile that best expresses who you are. That's why we offer a wide variety of cosmetic dentistry services. Each of our cosmetic dental procedures focuses on addressing imperfections and improving a particular aspect of your smile.
What's New in the World of Cosmetic Dentistry?
Dr. Chris Hammond from the Orem, Utah, area was interviewed by Randy Alvarez on The Wellness Hour. In the video segment below, they discuss what is new in aesthetic dentistry, the type of people receiving cosmetic dental procedures, and the benefits patients receive from receiving cosmetic dentistry under the care of expert cosmetic dentists.
According to several studies reviewed in the Social Behavior and Personality journal, a smile increases attractiveness, and women are more likely to be approached by men if they are smiling (2008, Vol. 36, Issue 9).
Using Instant Orthodontics and the latest techniques in restorative and cosmetic dentistry, we can craft and achieve a smile that you can be proud of. With our 5-star service, we offer you a high-quality cosmetic dental experience in total comfort.
Cosmetic Dentistry Services We Offer Include:
Porcelain Veneers – As one of the elite group of dentists that use the special technique of Smile Design, we can use porcelain veneers to restore your teeth to their natural strength, size, and beauty. Customized porcelain shells are attached to the front of your teeth to shield and protect cracked, chipped, broken, or discolored teeth. With porcelain veneers, you can enjoy a confident, enhanced smile.
Learn More About Porcelain Veneers
---
Dental Crowns – Also known as dental caps, dental crowns are used as a cosmetic dental technique to protect and restore usability to discolored, decaying, or damaged teeth. A tooth crown is an excellent solution for patients who have a chipped tooth. Custom-designed, tooth-like porcelain crowns fit snugly over your existing teeth, providing a natural-looking smile and aesthetically pleasing results.
Learn More About Dental Crowns
---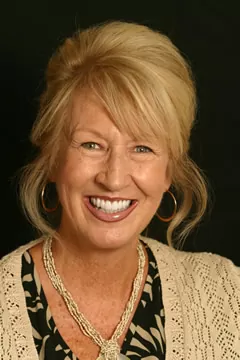 Dental Implants – To fill the gaps in your smile, an implanted titanium rod acts as a tooth root to provide vital, enduring support for a replacement tooth or dental crown. Without needing to hassle with removable dentures, dental implants can give you a natural-looking smile that will last a lifetime.
Learn More About Dental Implants
---
Bonding – Using a white resin matched to the color of your teeth, bonding can be used to fill dental cavities, close small gaps, repair slightly damaged or chipped teeth, or even reshape a broken tooth. This resin is applied to your tooth and artistically shaped for the desired purpose, and then it is hardened and polished to blend in with the natural look of your teeth.
Onlays – For cavities or areas of decay, onlays are an alternate solution to fillings. After being designed in a laboratory, we fit and adhere the onlay to your tooth to provide strength and protection, keeping your original tooth color while maintaining as much natural tooth structure as possible.
White Fillings – To enhance the aesthetic quality of your teeth while keeping them healthy, we offer white fillings as an alternative to silver or mercury fillings. You no longer need to worry about reducing the beauty of your natural teeth when filling a dental cavity.
Teeth Whitening – Using our highly effective GLO! teeth whitening system, we can whiten your teeth up to 8 shades lighter in just one visit. We will help you determine if GLO! is for you based on your unique smile needs. Using a light-activated gel or chemically-activated gel, we offer a teeth whitening experience that is safe and time efficient. You can walk out after one dental visit with a noticeably whiter, brighter smile.
Learn More About Teeth Whitening
---
Invisalign Invisible Braces – We now offer you a straighter and more self-assured smile without the hassle of wires and brackets. Using clear, comfortable aligners that are custom fit to your teeth, Invisalign clear braces can resolve overly crowded, widely spaced, or misaligned teeth in less time than traditional braces. We care about your confidence and comfort throughout the treatment process.
Learn More Invisalign
---
Laser Dentistry – Gum Tissue Recontouring – By using a dental laser, we can remove excess gum tissue and reveal a more balanced smile. If you feel your smile is impaired by gum surplus or your teeth are too short, laser dentistry can even out your smile in just one visit!
Learn More Laser Dentistry
---
"I have never in my life experienced such a high level of office staff and the Dr. Hammond's execution in any sort of medical office. The staff is so welcoming and extremely accommodating I traveled 3-4 hours each way for my appointments and it was absolutely worth it. 10/10 would recommend and beyond that his results are the best in the business. The veneers turned out amazing."
---
"Ok, being able to write this review is actually really emotional for me. I had my final veneers put on last week. I had braces growing up and thus had straight teeth. But…my teeth were really small for my jaw, and I also had a very gummy smile. This made me self-conscious of my smile, but I didn't know there was anything I could do about it. I had a consult with Dr. Hammond and we initially tried laser gum tissue contouring. Helped a little, but I still wasn't super happy. He recommended 10 porcelain veneers. I was apprehensive but took the plunge. I literally can't even convey how amazing they look. When I catch my smile in a mirror, I almost can't believe it. Makes me emotional. My smile is incredible, and their office was seriously THE BEST to work with. If you are on the fence about fixing your smile, PLEASE just schedule a consult. Dr. Hammond changed my life. Thank you thank you thank you!!!"
---
"I researched cosmetic dentists for 4 YEARS while working up the courage to fix my teeth. I had consults with 3 of the best in the industry, one being Dr Hammond. After finding him I was so thankful I waited and did my research. Flying out of state to get to him is worth it 100% What sets him apart is his work. No one does more natural looking, beautiful teeth consistently. Every case he does he pours his heart into and tweaks it to perfection. It's a true art form and you know this just by seeing his before and afters. I also love that gum and tooth health are a top priority to them. On top of that Dr. Hammond's office felt like home, everyone there is immediately on your team and puts all your worries at ease. They even give you a cozy blanket to use and chapstick so your lips don't get hurt during procedures. I love all them all!"
---
"I've had lots of dental work, at lots of dentists, over many years. There's only two dentists in the US that I will go to anymore for any dental services and Dr Hammond is one of those. In the last few years I've had an implant break that needed to be repaired, had crowns replaced, and consistent teeth cleaning.

Dr Hammond has done all of that work, and is an exceptionally skilled dentist. He and his staff just want to do what's right, to make your teeth last for the long term. The staff are great, know what they're doing, and make you feel very comfortable. Go there and your well-being will be looked after better than anybody else."
---
"If I could leave a 10 star review I would. Dr. Hammond is amazing at what he does. From the very beginning of the process I felt comfortable with the process, his attention to detail was impecable and his staff was fantastic. We designed my smile together, I wore temporaries for 2 weeks and had 0 pain, then we put the final veneers on. He personally texted me to check in and make sure I was doing okay and liked every detail of my smile the whole way through. Everyone is friendly and welcoming at his office, appts were easy to schedule and I had 0 discomfort or worry about what the end results would be. My smile turned out perfect, it's exactly how I wanted and looks so natural that it's still me. This guy is the best in the business, don't go anywhere else!"
---
I found Dr Hammond through Google reviews and I couldn't be happier! All those five star reviews are spot on. Due to poor enamel and poor dental health, I was in need of full mouth restoration. After many, many years of tooth loss, what felt like hundreds of root canals I was at the end of my rope. Dr Hammond and his staff, make you feel like family. My experience was incredible. I have recommended him to family and friends with full confidence. I recommend Dr Hammond to you too! I am thrilled with my beautiful teeth. If you are looking for your new smile, Hammond Aesthetic & General Dentistry if for you.
---
"Dr. Hammond and his staff are the best! When I started coming to his office a few years ago, I had a lot issues with my teeth that needed to be addressed. I had multiple crowns and fillings done by other dentists that had broken and had to be replaced. Dr. Hammond is so particular about his work, my new crowns look and feel like my natural teeth. My hygienist, Julie, makes me look forward to my cleanings because she's so fun to chat with. I drive to Provo from Saratoga Springs to have my dental work done here because they really are the best."
---
"All my life I have had one tooth that was smaller than the rest. Although most people didn't notice, it bothered me. I would only take a picture if I was turned to my right side. I was afraid of getting it fixed in fear that it would look like a "fake" tooth and not match the rest of my teeth. Dr. Hammond recommended getting a veneer on this tooth. After a few painless appointments, I now have a smile that I love. It it exactly what I wanted and matches the rest of my teeth perfectly. I would never go anywhere else. Their office is unbelievable and they were always ready for me when I walked in the door. I have never been anywhere that even compares to the service they provide. If I could give 10 stars, I would!"
---
"My teeth were in a horrible state--half had fallen out or been removed, crowns and fillings in what was left and gum disease. They never made me feel badly about any of it! They literally showed me the damaging bacteria that were destroying my teeth and gums and taught me how to clean it all up. And yes, they made me feel like an old friend, but more importantly in a dentist and his staff--THEY'RE PERFECTIONISTS!! Even if it's just a cleaning, that's the kind of person I want working on my teeth."
---
"I can not recommend Dr. Hammond enough! Veneers is an investment so I knew I had to pick the right dentist. I did a lot of research and found him through Instagram and completed a virtual smile design consultation. His work was so impressive and natural and once I met him and his staff I knew I was in good hands. The process is three appointments and I was an out of state patient and flew all the way to see him, he's that good! Tracy was very informative through out my consultation and put me at ease and is so sweet. She has worked with Dr. Hammond for a long time so you know he's a admirable dentist. Demri assisted Dr. Hammond through the veneer process and she's such a bright light and reassured me with any questions I had and made me feel comfortable through the entire process. If you are looking to get veneers done with Dr. Hammond you will not regret it!"
---
"Thank you to Dr. Hammond and his incredible office team. We had in-laws in from out of town and had a dental emergency and they got us right in and took care of us. They suggested some great dentists back at their home for follow ups and even offered help finding other dentists if needed along the road trip back to the east coast. Thanks again Dr Hammond and team!"
---
---
| | |
| --- | --- |
| | |
Want to Improve Your Smile? Schedule a Cosmetic Dentistry Consultation in Provo, UT!
To learn more about how aesthetic dentistry can give you the smile of your dreams, contact the Hammond Aesthetic & General Dentistry Provo office today or fill out the simple form on this page to schedule a free initial cosmetic dental consultation. We serve patients throughout the the Utah County area, from Orem to Lehi!
Related Content