Get Your Perfect Smile With Your Provo Dentist
Utah County Cosmetic Dental Services
A smile is worth a thousand words. According to the Cosmetic Dentistry Guide, a recent survey revealed that more than 45% of people make judgments about others based on the look of their smile.
Unlike other physical features, a smile is an integral part of your personality.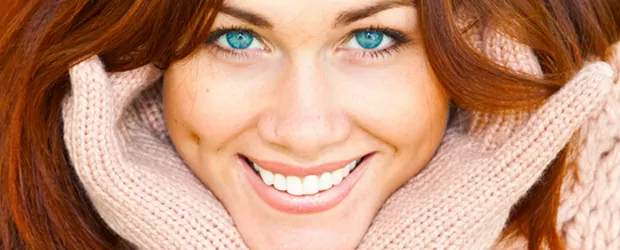 Several factors can contribute to a less than dazzling smile. Teeth that are chipped, cracked or discolored can affect not only the look of a smile, but job opportunities, social perception, and most importantly, your confidence. The same can be said for teeth that are misaligned, have gaps, or show excess gum tissue.
At Hammond Aesthetic & General Dentistry in Provo, Utah, we care about helping you design and achieve the smile that best expresses who you are.
What's new in the world of Cosmetic Dentistry
Dr. Chris Hammond from the Orem, Utah, area was interviewed by Randy Alvarez on The Wellness Hour. In the video segment below, they discuss what is new in aesthetic dentistry, the type of people receiving cosmetic dental procedures, and the benefits patients receive from receiving cosmetic dentistry under the care of expert cosmetic dentists.
According to several studies reviewed in the Social Behavior and Personality journal, a smile increases attractiveness, and women are more likely to be approached by men if they are smiling (2008, Vol. 36, Issue 9).
Using Instant Orthodontics and the latest techniques in restorative and cosmetic dentistry, we can craft and achieve a smile that you can be proud of. With our 5-star service, we offer you a high-quality cosmetic dental experience in total comfort.
Restorative and cosmetic dental services we provide in the Provo-Orem, Utah County, area include:
Porcelain veneers. As one of the elite group of dentists that use the special technique of Smile Design, we can use porcelain veneers to restore your teeth to their natural strength, size, and beauty. Customized porcelain shells are attached to the front of your teeth to shield and protect cracked, chipped, broken, or discolored teeth. With porcelain veneers, you can enjoy a confident, enhanced smile.
Dental crowns. Also known as dental caps, dental crowns are used as a cosmetic dental technique to protect and restore usability to discolored, decaying, or damaged teeth. A tooth crown is an excellent solution for patients who have a chipped tooth. Custom-designed, tooth-like porcelain crowns fit snugly over your existing teeth, providing a natural-looking smile and aesthetically pleasing results.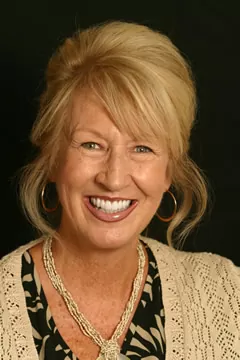 Dental implants. To fill the gaps in your smile, an implanted titanium rod acts as a tooth root to provide vital, enduring support for a replacement tooth or dental crown. Without needing to hassle with removable dentures, dental implants can give you a natural-looking smile that will last a lifetime.
Bonding. Using a white resin matched to the color of your teeth, bonding can be used to fill dental cavities, close small gaps, repair slightly damaged or chipped teeth, or even reshape a broken tooth. This resin is applied to your tooth and artistically shaped for the desired purpose, and then it is hardened and polished to blend in with the natural look of your teeth.
Onlays. For cavities or areas of decay, onlays are an alternate solution to fillings. After being designed in a laboratory, we fit and adhere the onlay to your tooth to provide strength and protection, keeping your original tooth color while maintaining as much natural tooth structure as possible.
White fillings. To enhance the aesthetic quality of your teeth while keeping them healthy, we offer white fillings as an alternative to silver or mercury fillings. You no longer need to worry about reducing the beauty of your natural teeth when filling a dental cavity.
Teeth whitening. Using one of our two effective teeth whitening systems, we can whiten your teeth up to 8 shades lighter in just one visit. At our practice, we offer both GLO! teeth whitening and Boost whitening. We will help you determine the best system for you based on your unique smile needs. Using a light-activated gel or chemically-activated gel, we offer a teeth whitening experience that is safe and time efficient. You can walk out after one dental visit with a noticeably whiter, brighter smile.
Invisalign invisible braces. We now offer you a straighter and more self-assured smile without the hassle of wires and brackets. Using clear, comfortable aligners that are custom fit to your teeth, Invisalign clear braces can resolve overly crowded, widely spaced, or misaligned teeth in less time than traditional braces. We care about your confidence and comfort throughout the treatment process.
Laser dentistry – gum tissue recontouring: By using a dental laser, we can remove excess gum tissue and reveal a more balanced smile. If you feel your smile is impaired by gum surplus or your teeth are too short, laser dentistry can even out your smile in just one visit!
To learn more about how aesthetic dentistry can fashion the smile of your dreams, contact the Hammond Aesthetic & General Dentistry Provo office today or fill out the simple form on this page to schedule a free initial cosmetic dental consultation if you are in the Utah County area, from Orem to Lehi!
Related Content